Full Circle
Reduce waste. Feed people.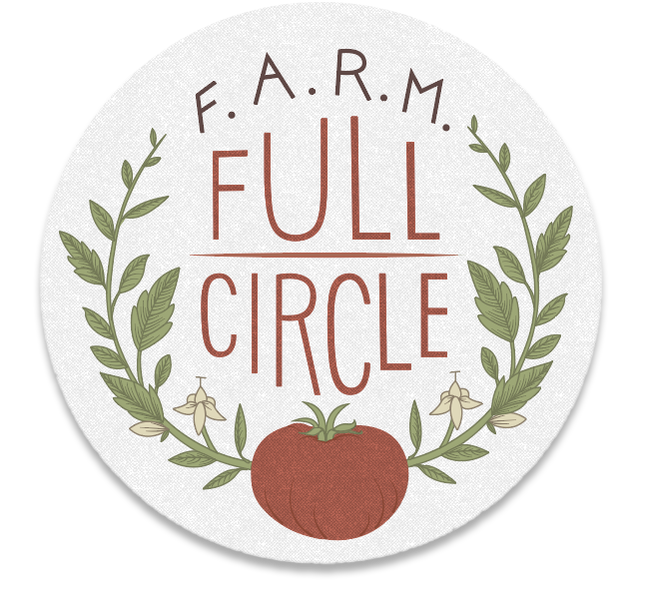 F.A.R.M. Full Circle is a food recovery and redistribution program of F.A.R.M. Cafe. We collect imperfect fruits and vegetables, over-ordered food items, and other products at risk of going to waste from local grocers, farmers, and small businesses. Each week, volunteers prepare ready-to-eat meals, meal kits, and other value-added products using recovered foods. Products are distributed in two ways. Primarily we distribute fresh produce, prepared meals, and meal kits to nonprofit and faith-based organizations serving food insecure individuals. A weekly selection of meals and side dishes are also available on a donate-what-you-can basis at F.A.R.M. Cafe and High Country Food Hub.

You can find our Products at the High Country Food Hub! Check out the HCFH to create an account, see what Full Circle has, and check out other local vendors!
How does our program work?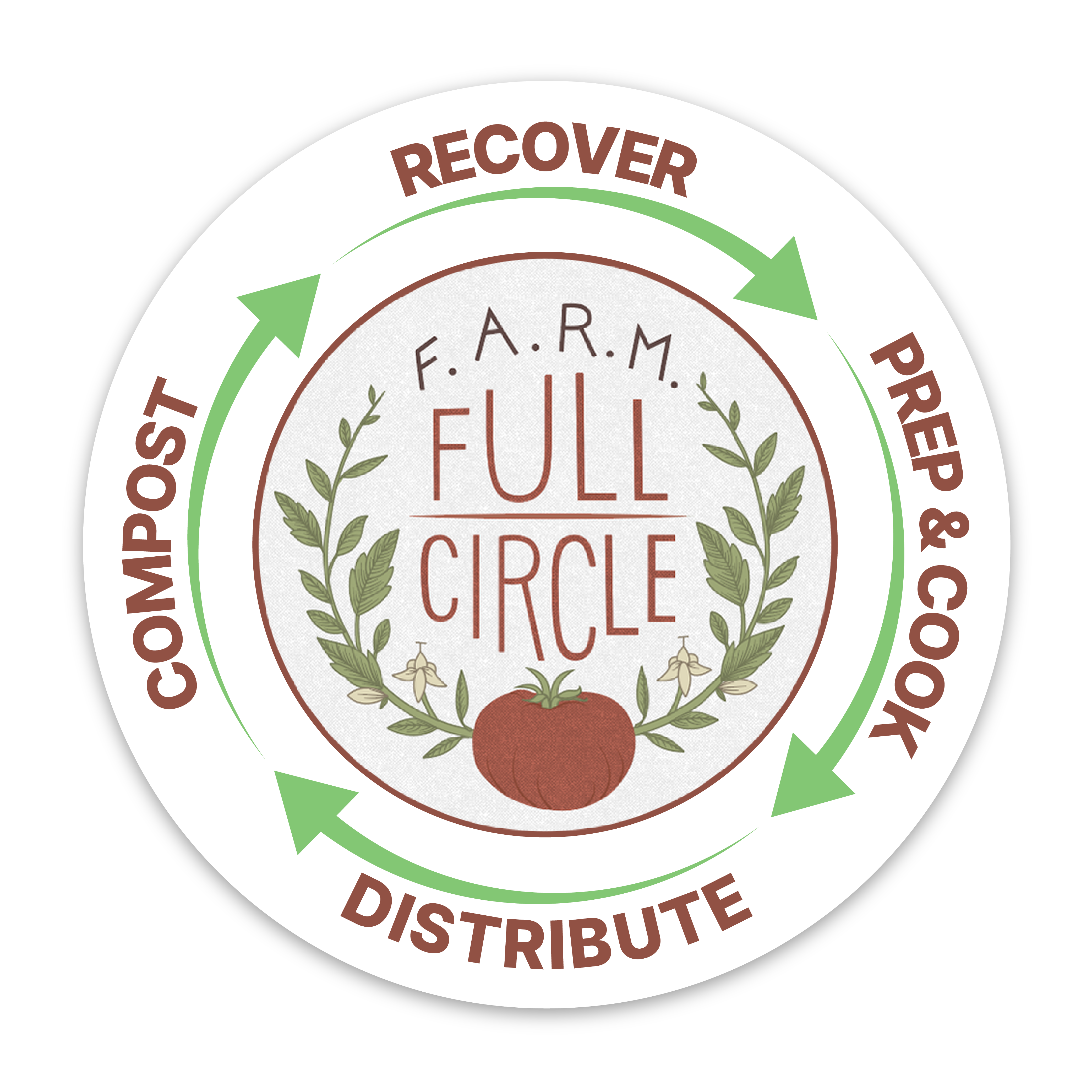 Recover
Pick up ugly, excess, imperfect produce from local distributors and grocers.
Prep & Cook
Prepare and cook produce to transform it into healthy, delicious, easy-to-prepare meals.
Distribute
Deliver products to various pantries and shelters around town, ensuring our community eats healthy, regardless of means.
Compost
Put any kitchen scraps or produce that is inedible in compost, making sure no food enters the landfill.
828 pounds of food diverted from landfills in 2023!
Volunteer
We offer volunteer opportunities from 9 to 3:30 every Saturday at F.A.R.M. Cafe. Volunteers help Full Circle Staff in prepping and cooking foods, which could include but are not limited to:
Washing, chopping, and prepping food for cooking
Making foods like popsicles, soups, etc.
Washing dishes
Sweeping, mopping, wiping down counters and equipment
To sign up, visit F.A.R.M. Cafe's volunteer webpage.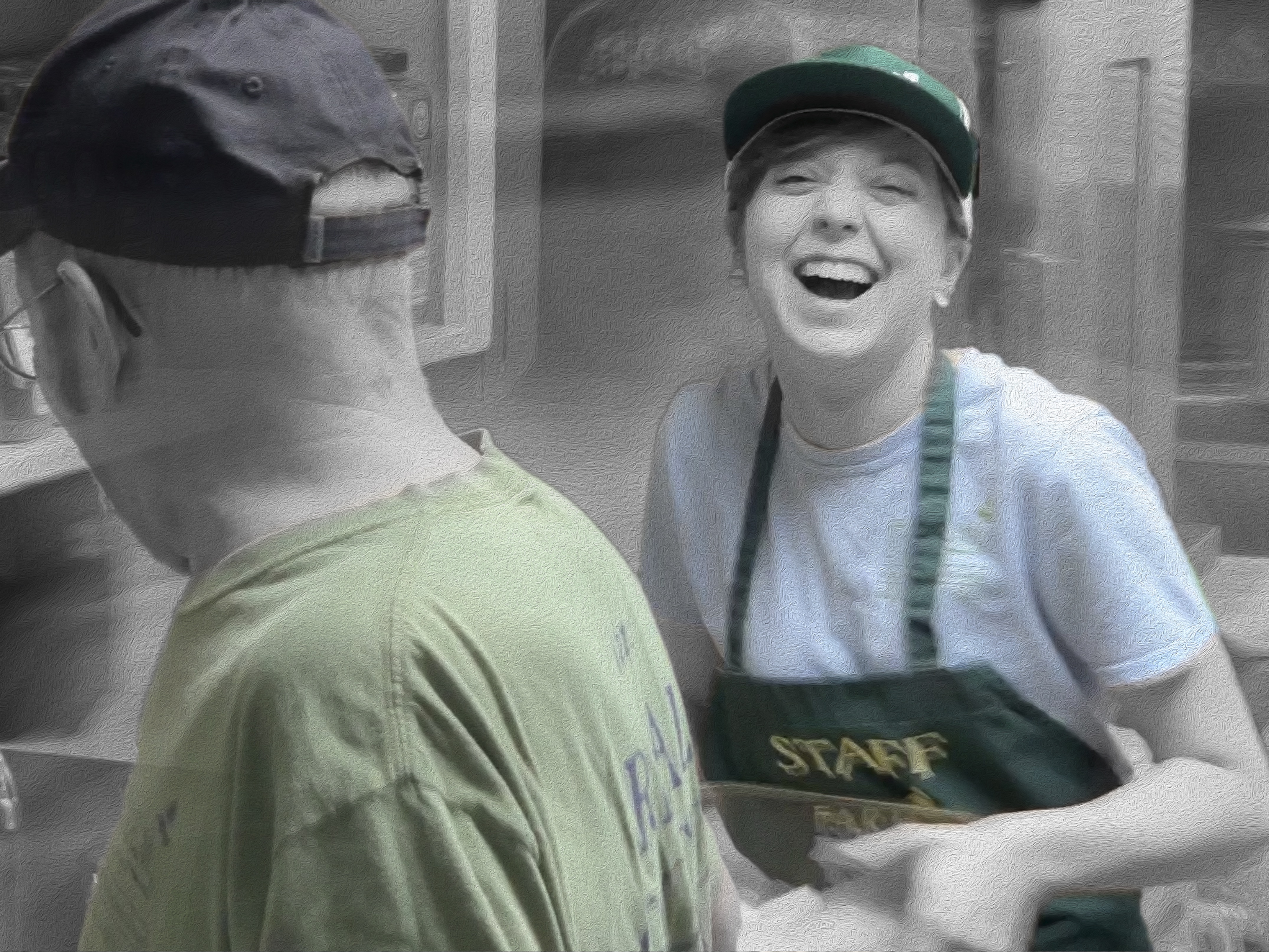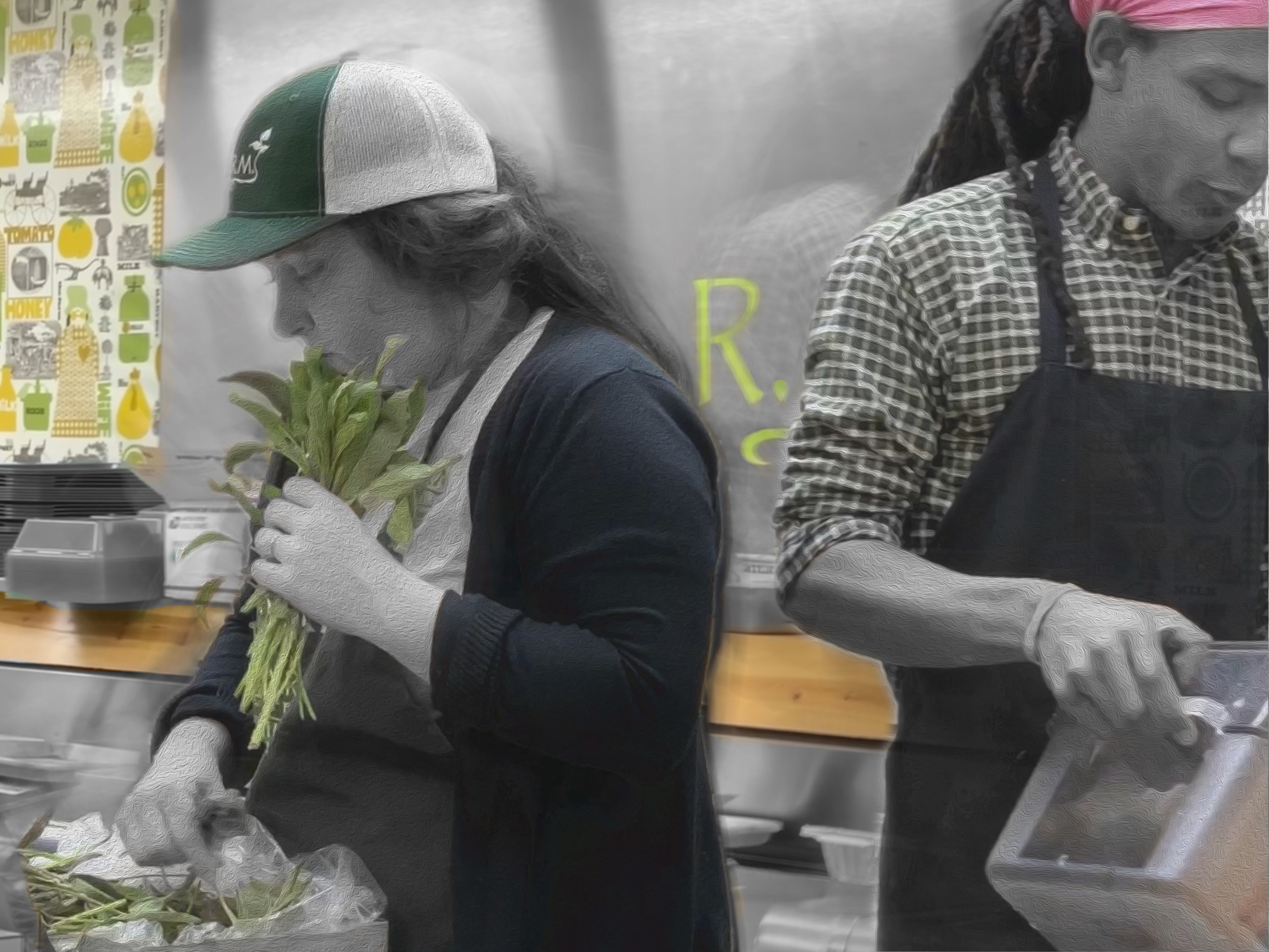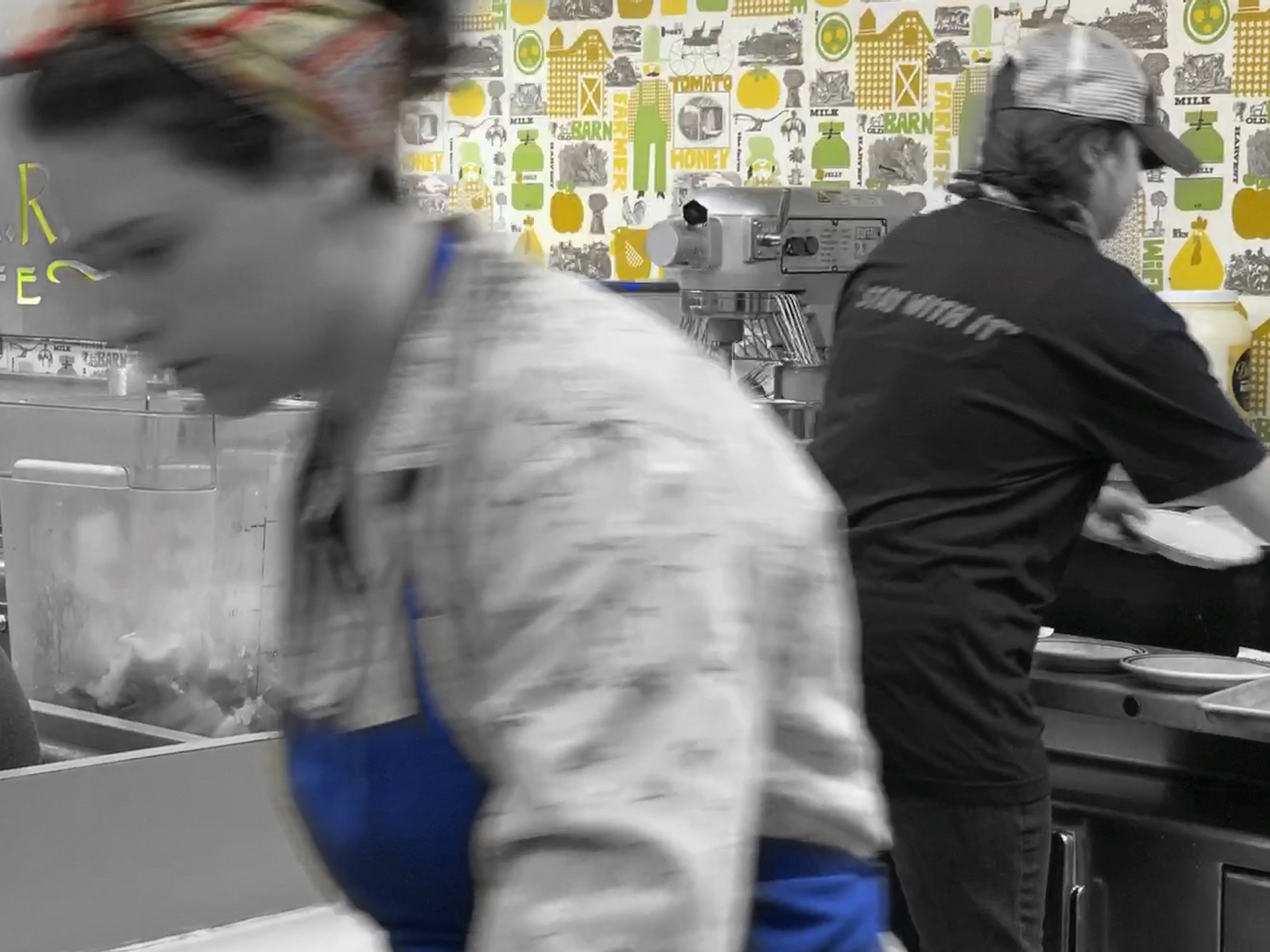 Spread the word or donate!
As a new program to the High Country, Full Circle is still a new member of the community. Any way our program and mission can be shared will only further our impact! If you are interested in donating directly to the program, please contact Elena Dalton at 828-386-1000, or stop by the Cafe during open hours!