Gooood morning folks! We've got the perfect summer time menu for you today! Today's soups will include a Local Veggie Soup and a Mushroom Artichoke Soup. Our entree today will be Local Fried Green Tomato Stacks with Sweet Potatoes, Beets, and Whipped Goat Cheese! On the side we'll have some Herbed Rice Pilaf, Marinated Local Cucumbers and Sungold Tomato Salad, and our Local Mixed Green Salad. And for dessert we'll have Peaches and Cream or Chocolate Chip Cookies. See y'all soon!
Here's what's cooking today at F.A.R.M. Cafe!
Local Veggie Soup


LOCAL

VEGAN

GF

DF

Mushroom Artichoke Soup


V

Local Fried Green Tomato Stacks with Sweet Potatoes, Beets, and Whipped Goat Cheese


LOCAL

V

Herbed Rice Pilaf


LOCAL

VEGAN

GF

DF

Marinated Local Cucumbers Sungold Tomato Salad


LOCAL

VEGAN

GF

DF

Local Mixed Green Salad


LOCAL

VEGAN

GF

DF

Peaches and Cream


V

GF

Chocolate Chip Cookie


V
6132 Meals Served in 2022!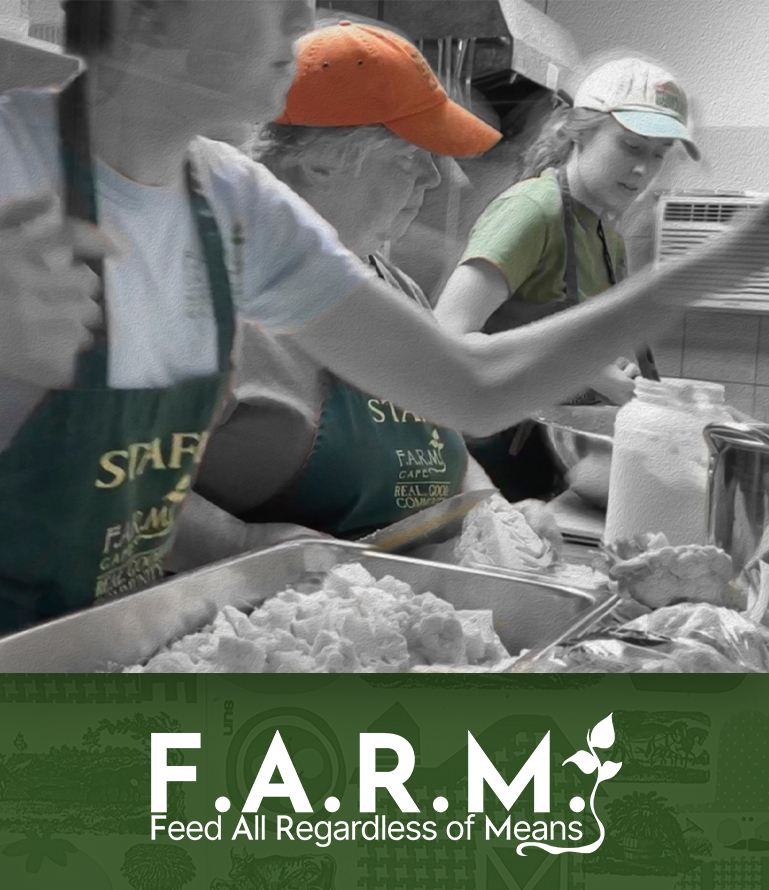 View all past menus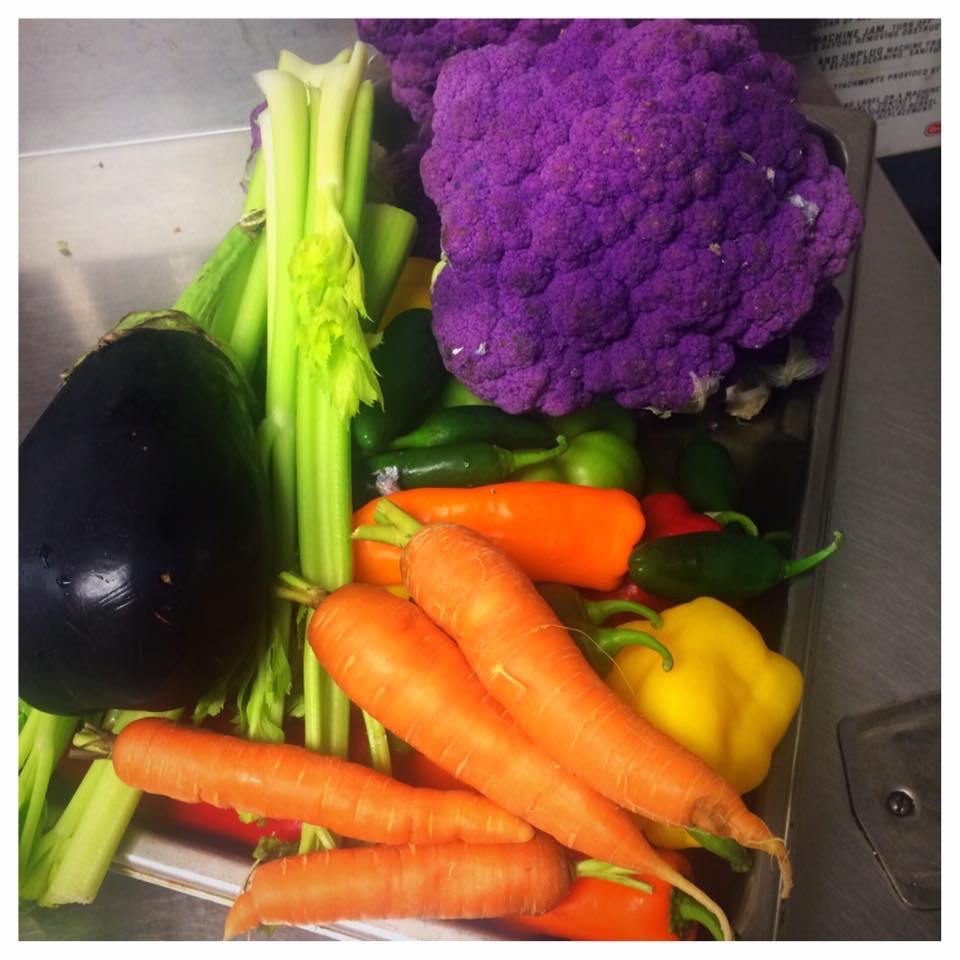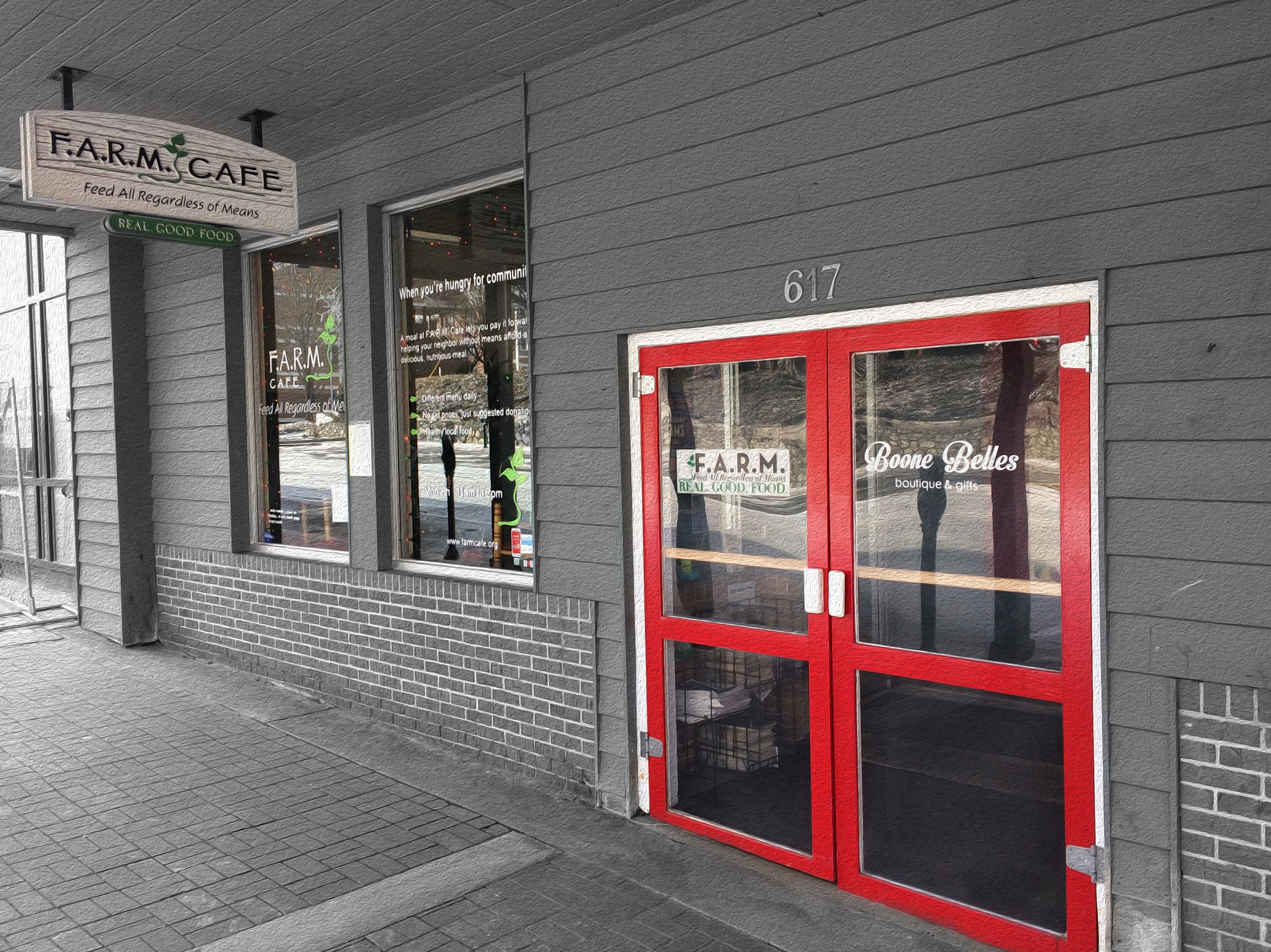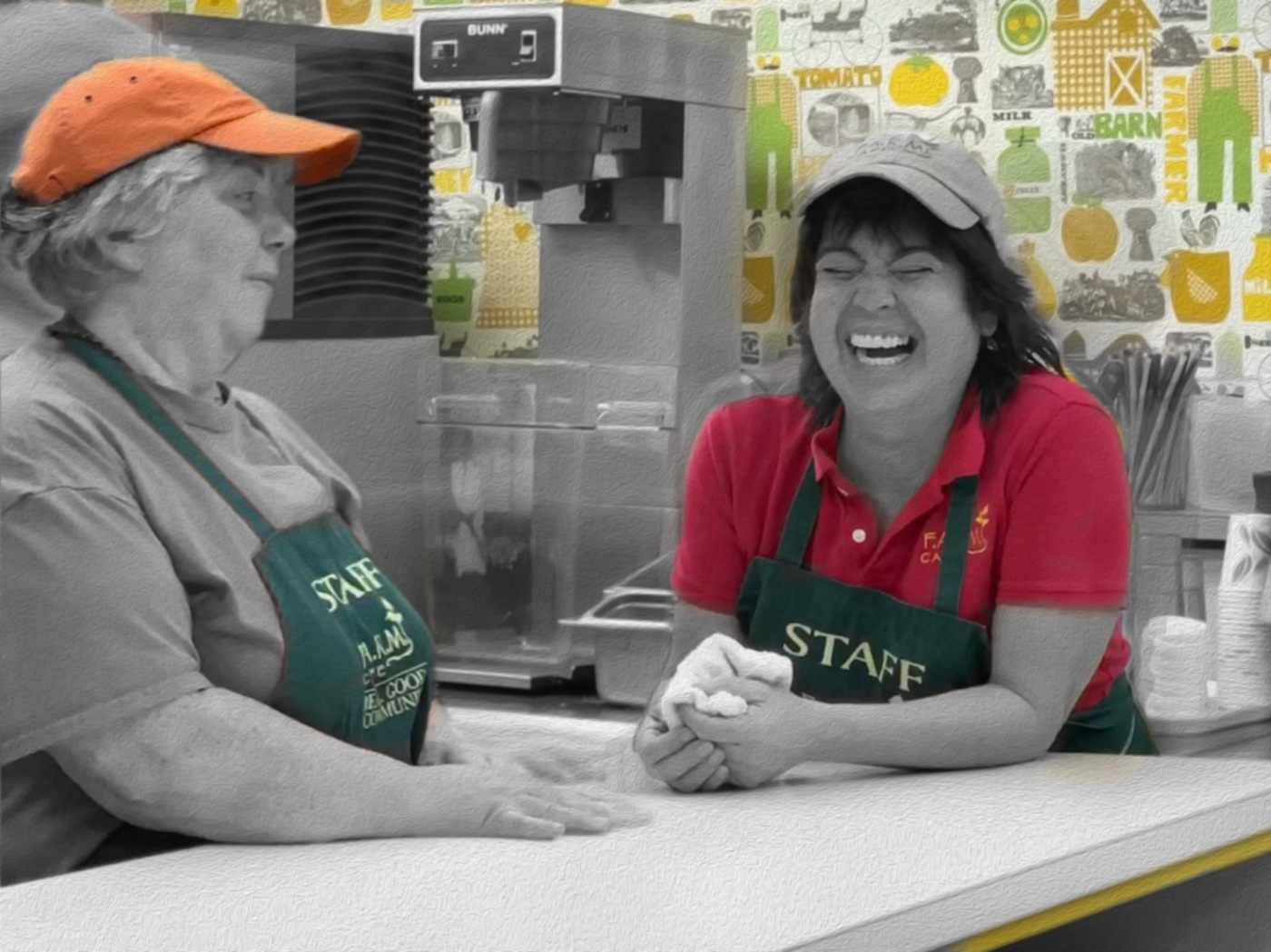 We are F.A.R.M. Cafe
F.A.R.M. Cafe was inspired in 2009 by a community kitchen operating successfully in Salt Lake City, Utah, called One World Cafe. A group of citizens from the High Country United Church of Christ were convinced that a similar restaurant could serve our area's unmet hunger needs while strengthening our High Country community.
After receiving untold support from our local community and pioneers in the pay-what-you-can cafe movement like Libby and Brad Birky and Denise Cerreta, F.A.R.M. Cafe was able to lease space in Boone Drug Downtown, a 100-year-old building on Boone's historic King Street in January 2012. For decades, Boone Drug's soda fountain served the community as a social gathering place, and F.A.R.M. Cafe continues that tradition through its mission
...to build a healthy and inclusive community by providing high quality & delicious meals produced from local sources, served in a restaurant where everybody eats, regardless of means.
Our continued success is impossible without the tremendous support and financial contributions of the High Country community—both large and small. Thank you!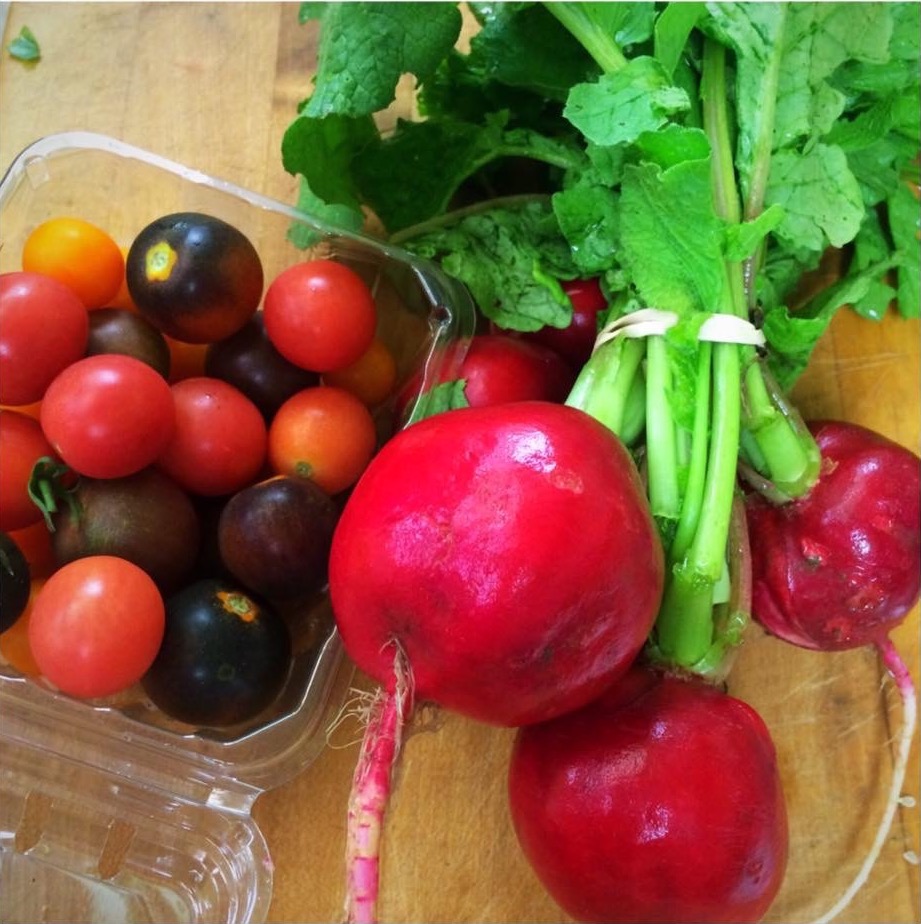 Get Involved
F.A.R.M. Cafe and its programs rely primarily on volunteers to serve our community: Monday through Friday contribute to restaurant operations or Saturday prepare ready-to-eat meals with our Full Circle food recovery program.
Learn more about


Volunteering
Donate
Your contribution sustains our mission to feed hungry adults and children nutritious, well-prepared food utilizing produce purchased from local farmers and purveyors! Help us build a more inclusive community in the High Country!!
Learn more about


Donating
Learn
Want to know more about how F.A.R.M. Cafe works? Curious about our food sources and the variety of food we serve? We have an FAQ section to answer those questions and more!
Learn more about


F.A.R.M. Cafe